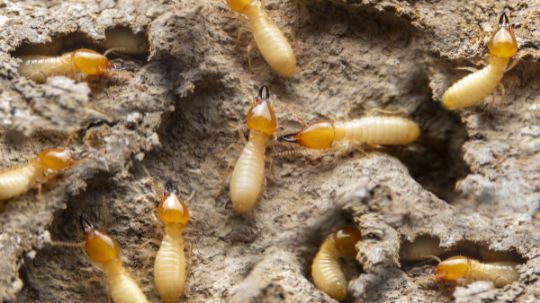 Efren's Pest Control - Termite Treatment| Termite Treatment & Termite Inspections in El Paso, Texas
An infestation of termites in a property can be devastating. Not only are they unsanitary, but they are also a highly destructive pest species. At Efren's Pest Control, our highly specialized technicians will get rid of your termite issues quickly and efficiently.

Estimates show that in certain parts of the country, termites are responsible for destroying more properties each year than fires. 

We are well aware of the problem associated with an invasion of termites, and we have built up knowledge based on 28 years of serving both residential and commercial customers in and near El Paso, Texas. The company has established a first class reputation for the comprehensive and thorough nature of our treatment work. We specialize in termite treatment and termite inspection, and we customize the service to suit the situation we encounter when we visit your property.

Our staff uses proven inspection and control techniques to target termites at their nesting and breeding areas. When the pests target your home or office, getting rid of them is an emergency situation. Rest assured that the team at Efren's Pest Control has years of experience under its belt in exterminating them quickly. When you contact us, we guarantee first class attention and excellent customer service. These are features of the business that keeps us ahead of our competitors. We use top of the range chemicals that are safe around children, pets, and the elderly. Our technicians have a 99% success rate when it comes to ridding your property of pests.

Efren's Pest Control is a locally owned, family-run company, and you can rely on us to be efficient and, reliable as well as courteous and friendly. Call us on (915) 257-6568 to get a quote to have a licensed technician to visit your property.